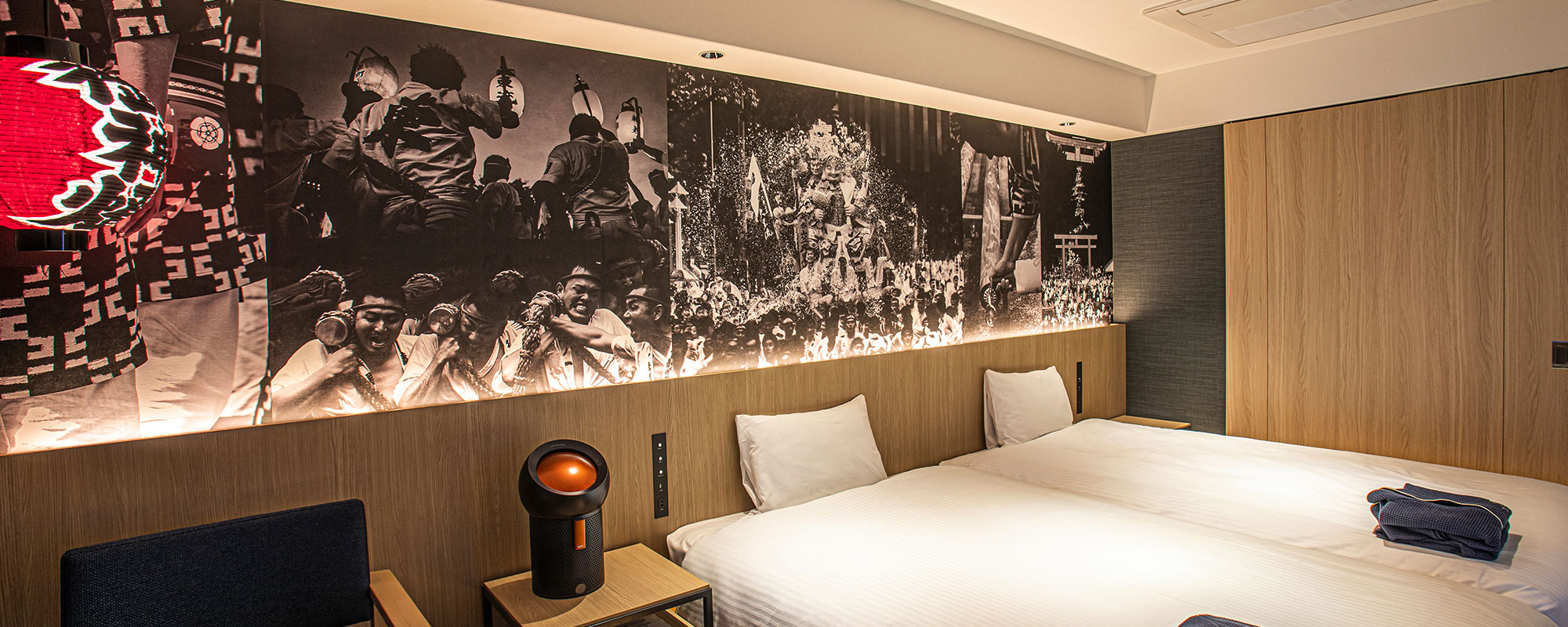 HAKATA 『MATSURI』 YAMAKASA × NATURE 『breeze』 Kaze
Ms. Kimiko Hatta the only official photographer of Hakata Sogo Kushida Shrine is splendidly capturing in her photos the excitment and enthusiasm (movement) also the sacred peacefulness (stillness) of the famous Yamakasa Festival.This world of view transposed in interior design,the "movement" and the "stillness" woved together,create a dignified space.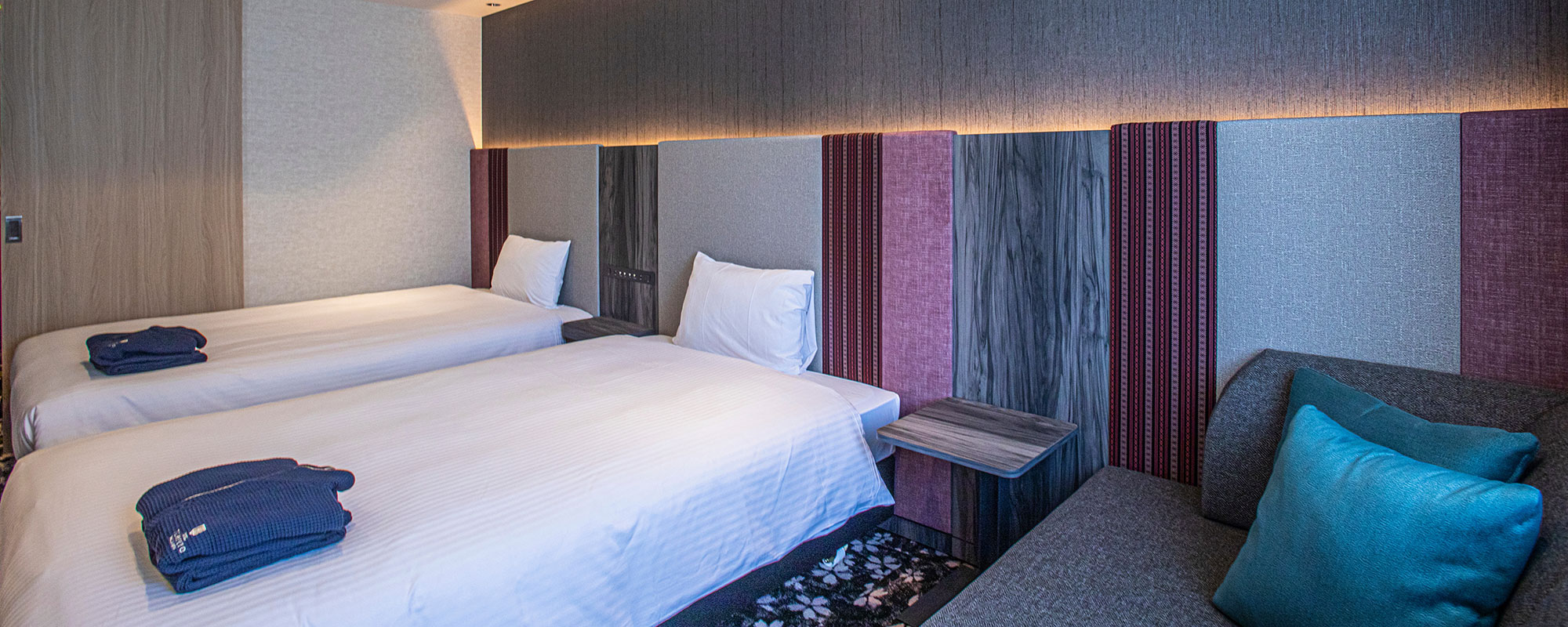 HAKATA 『CRAFT』 Hakata-Ori × NATURE 『SAKURA』 Cherry Blossoms
We will entartain you with "Hakata-ori",a traditional fabric craft and "Sakura",cherry blossoms, two rafinate sides that express Japanese people hospitality.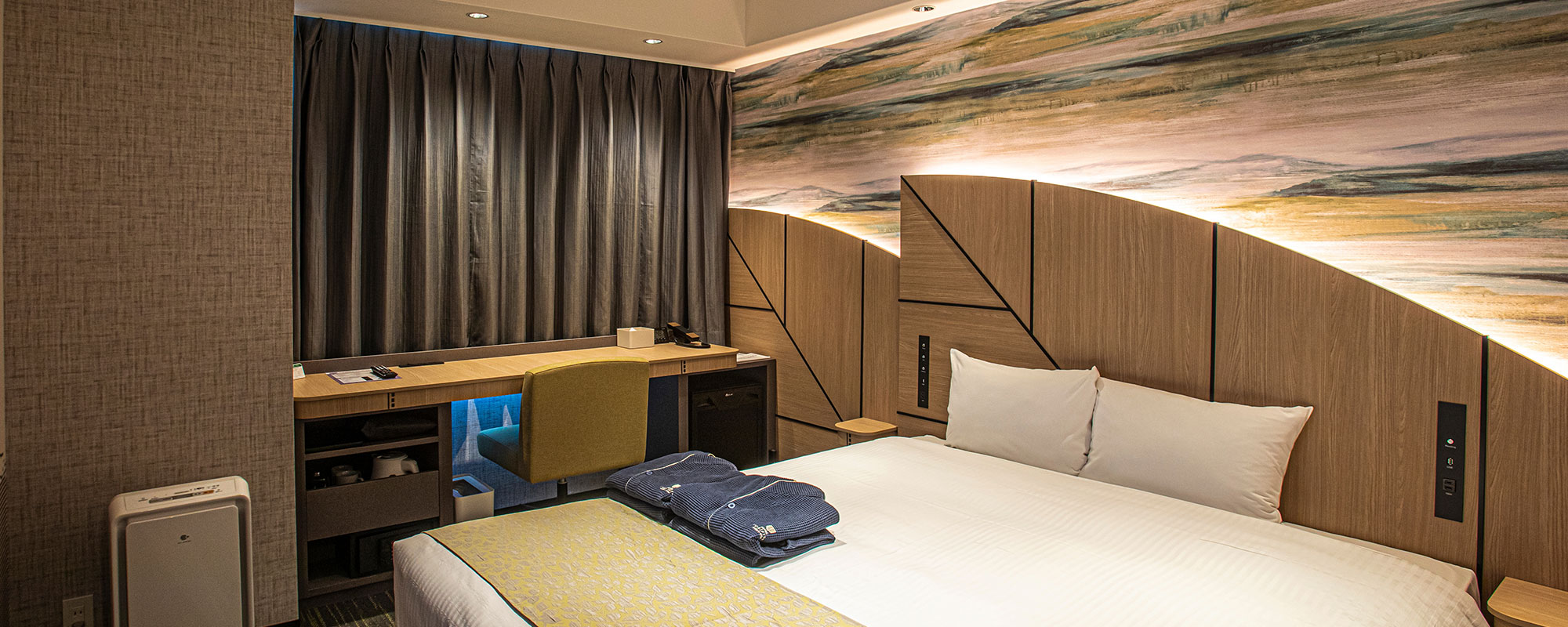 HAKATA "Traditional craft" Hakata Magemono ×"Nature" Wakaba plant
Quiet and calm,with a gentle lighting, yet lively and energetic, has a "healing" and "refreshing" purpose. In consideration of the sense of unity the hotel adopted the "Japanese modern" style.
Classic yet modern, our Soko Rooms are inspired by traditional warehouses in Otaru.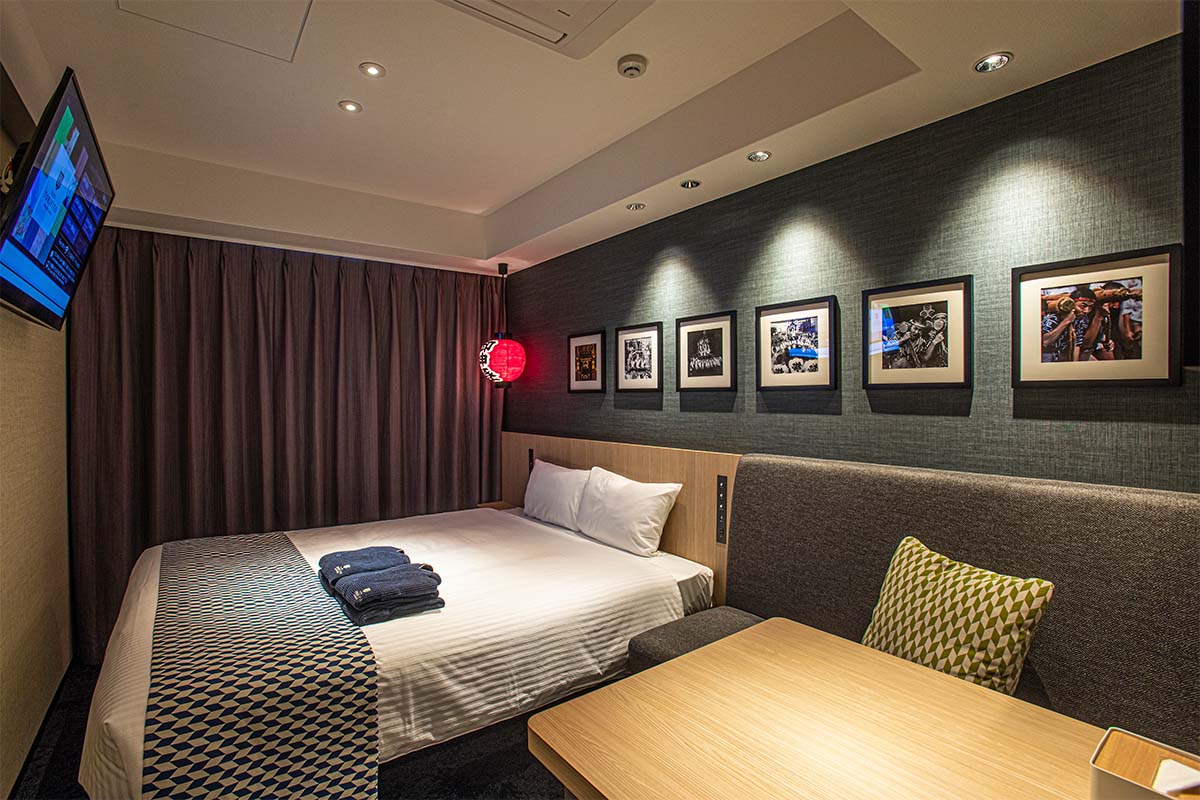 Double Roomcapacity2guests)
Double Room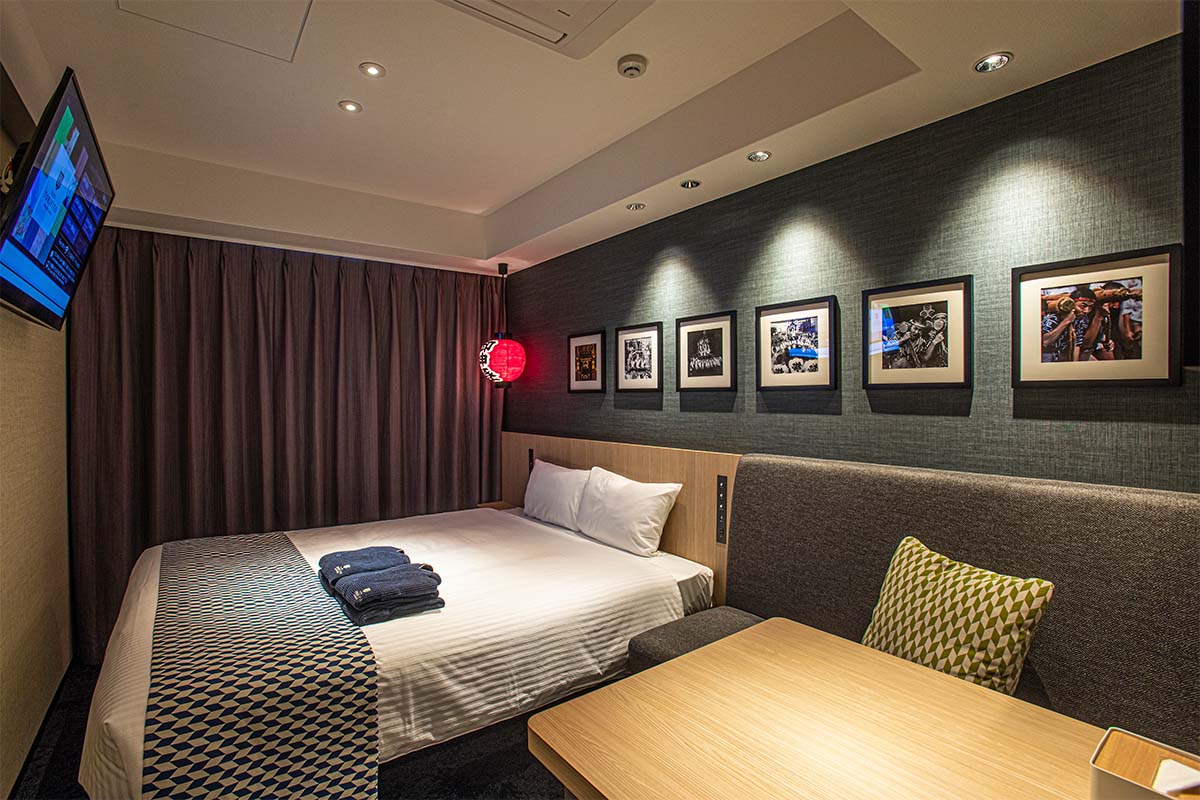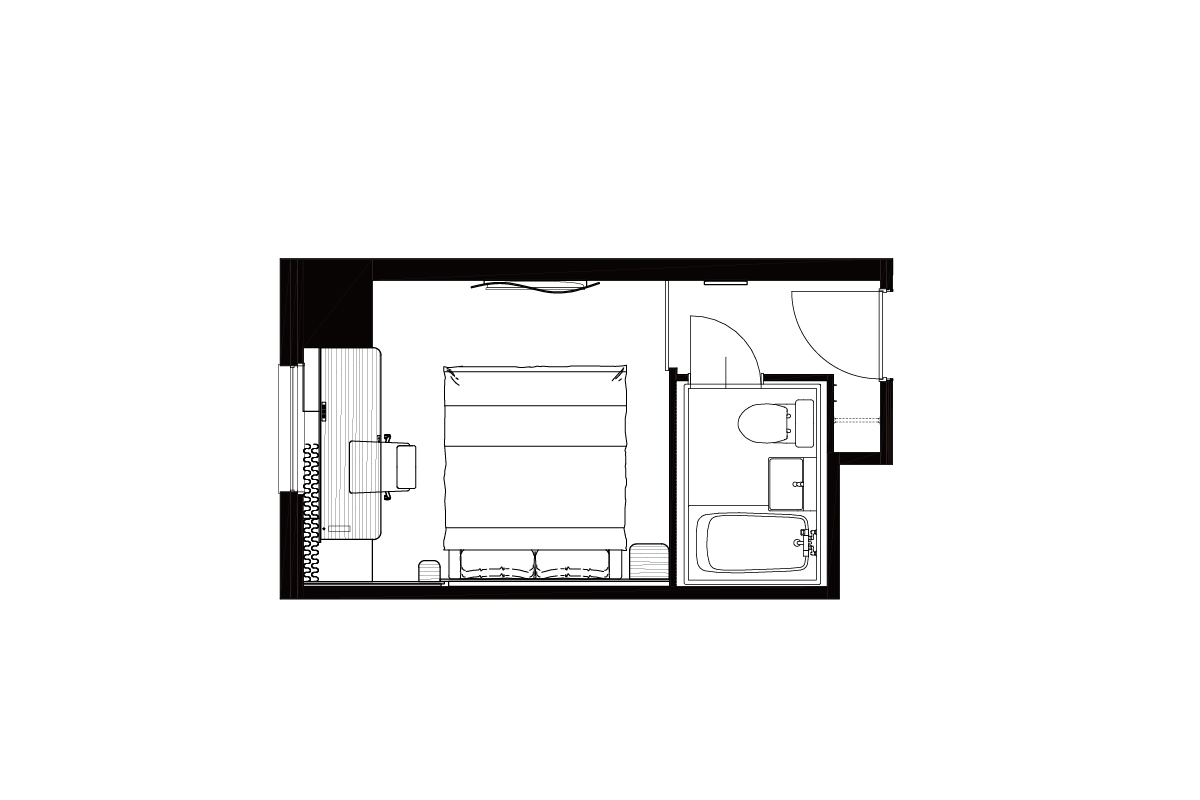 bed:1(W1610mm×L1950mm)
size:16 ㎡
AMENITY

Shampoo, Hair conditioner, Shower gel, Hand soap, Toothbrush, Razor, Hairbrush, Face towels, Bath towels, Bath mat, Slippers, Pajamas
Room Facilities

Modular bath, TV, Humidified air purifier, Hair dryer, Electric kettle, Refrigerator, Safety box, Alarm clock, USB jack, Mirror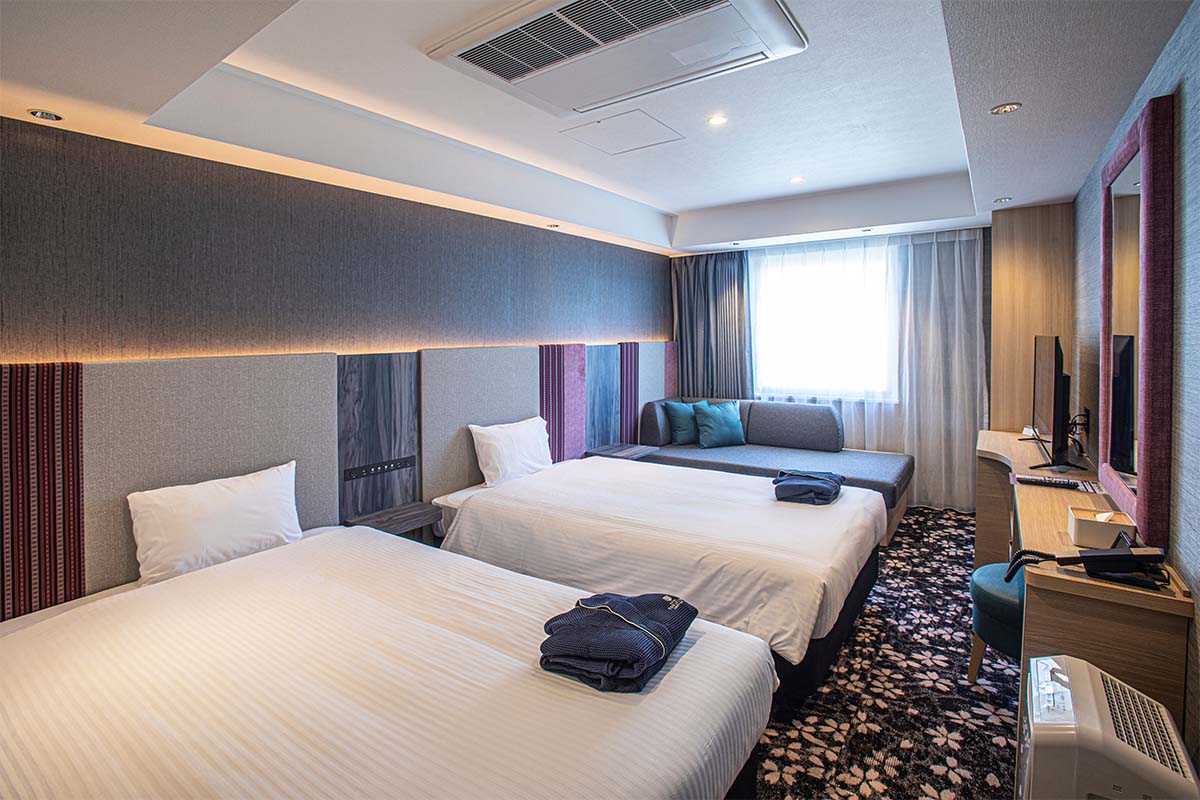 Twin Roomcapacity3guests)
Twin Room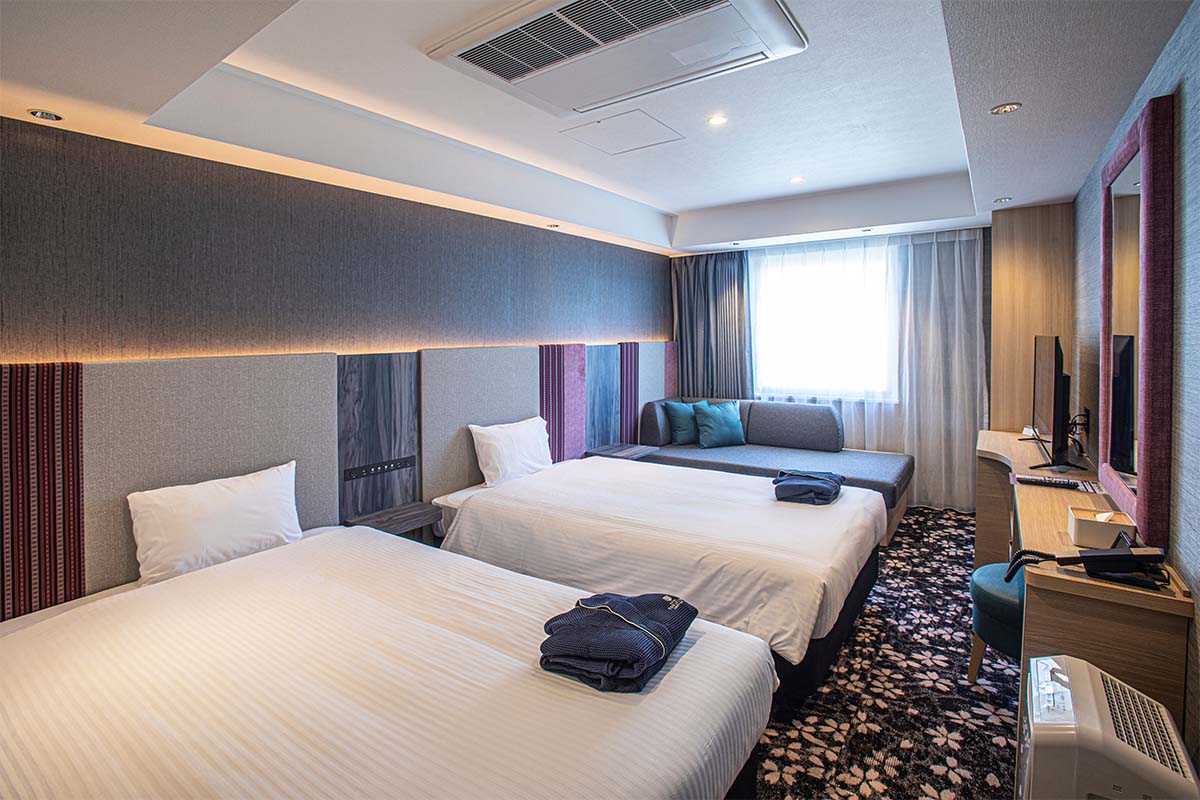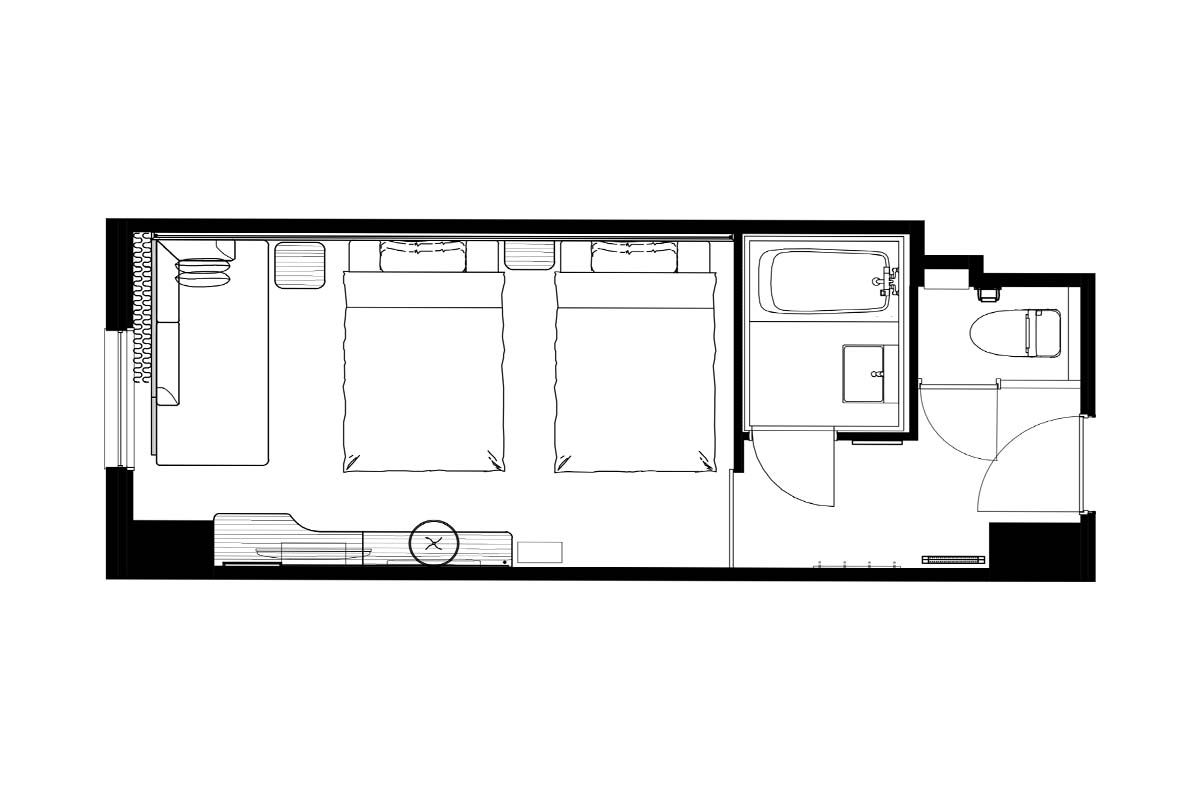 bed:3(W1200mm×L1950mm / W900mm×L1950mm)
size:23㎡
AMENITY

Shampoo, Hair conditioner, Shower gel, Hand soap, Toothbrush, Razor, Hairbrush, Face towels, Bath towels, Bath mat, Slippers, Pajamas
Room Facilities

Bath, Toilet, TV, Humidified air purifier, Hair dryer, Electric kettle, Refrigerator, Safety box, Alarm clock, USB jack, Mirror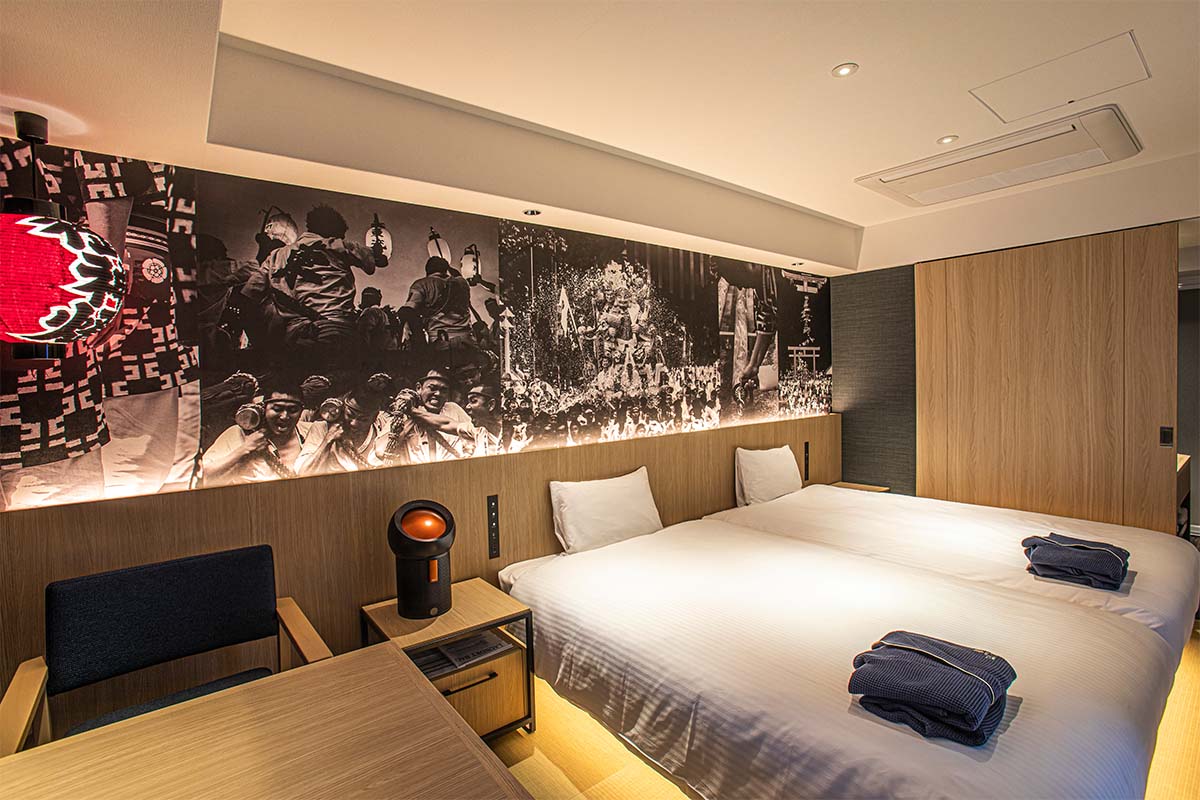 Tatami Twin Roomcapacity2guests)
Tatami Twin Room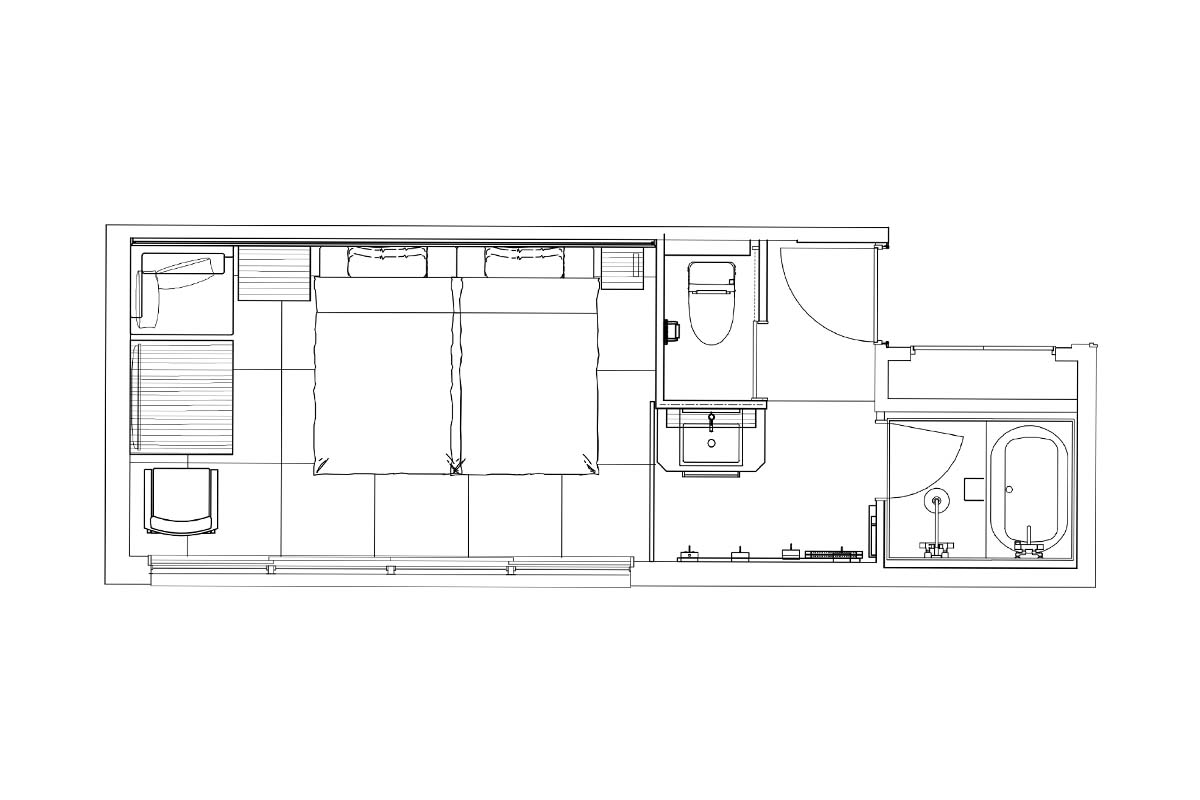 bed:2(W1200mm×L1950mm)
size:23㎡
AMENITY

Shampoo,Hair conditioner, Shower gel, Hand soap, Toothbrush, Razor, Hairbrush, Face towels, Bath towels, Bath mat, Slippers, Pajamas
Room Facilities

Bath, Toilet, TV, Humidified air purifier, Hair dryer, Electric kettle, Refrigerator, Safety box, Alarm clock, USB jack, Mirror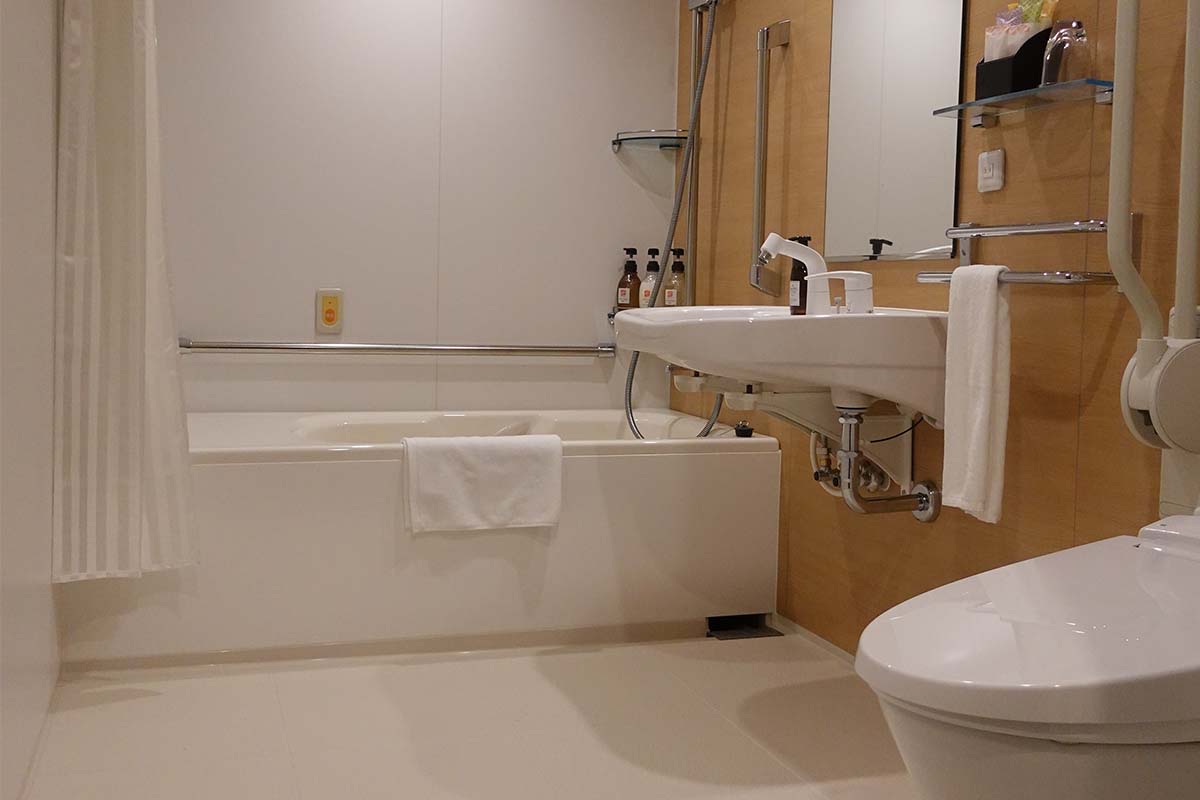 Universal Single Roomcapacity1guest)
Universal Single Room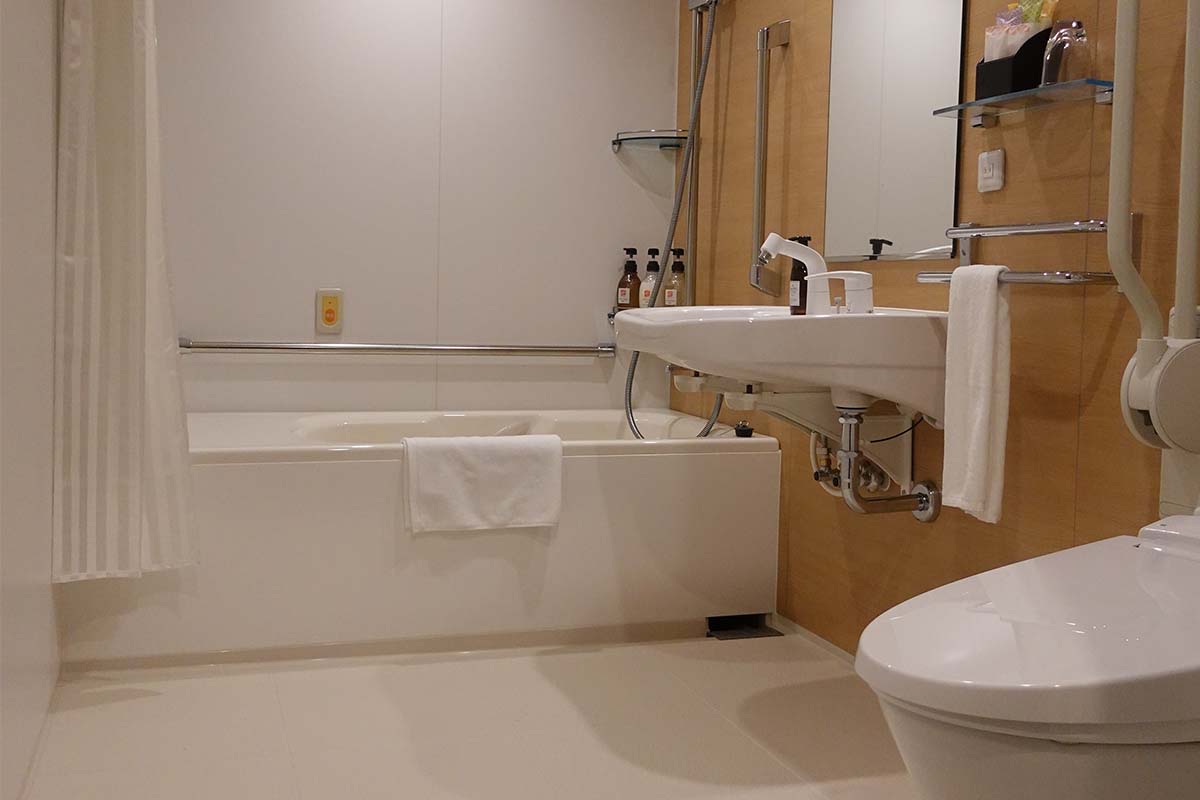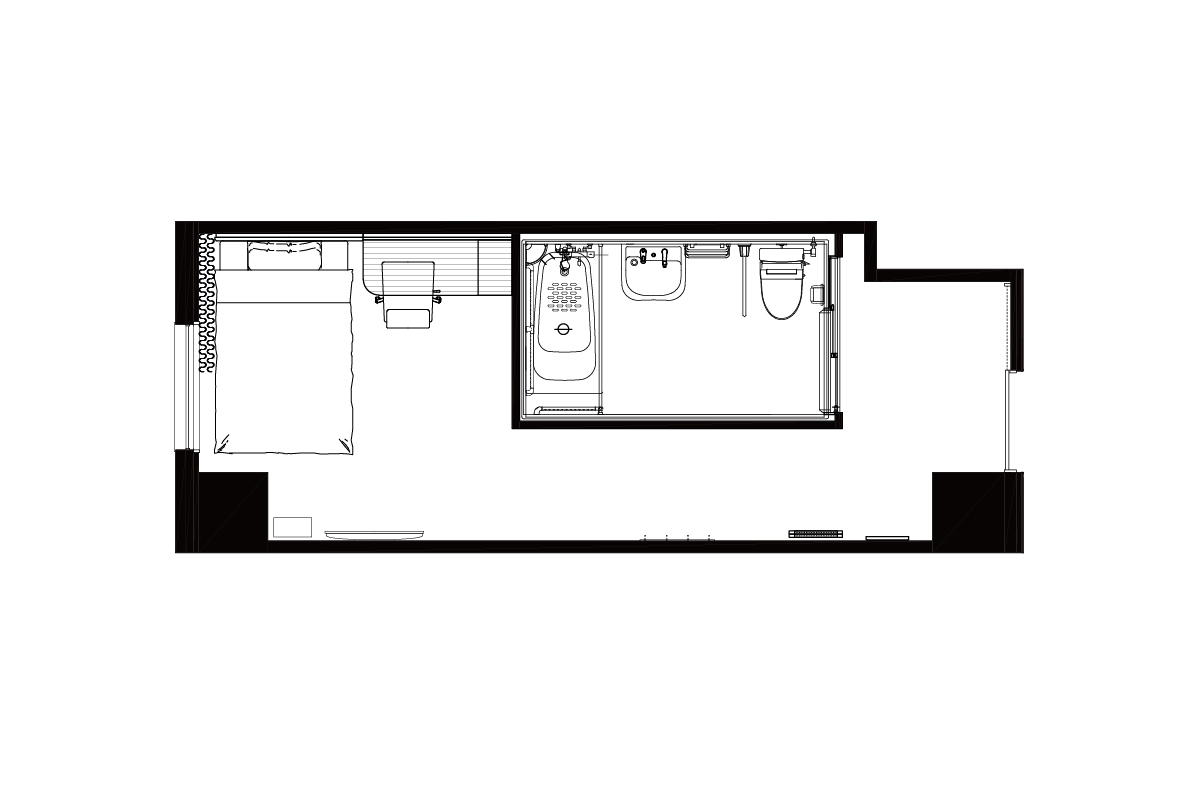 bed:1 (W1200mm×L1950mm)
size:23㎡
AMENITY

Shampoo,Hair conditioner, Shower gel, Hand soap, Toothbrush, Razor, Hairbrush, Face towels, Bath towels, Bath mat, Slippers, Pajamas
Room Facilities

Modular bath, TV, Humidified air purifier, Hair dryer, Electric kettle, Refrigerator, Safety box, Alarm clock, USB jack, Mirror