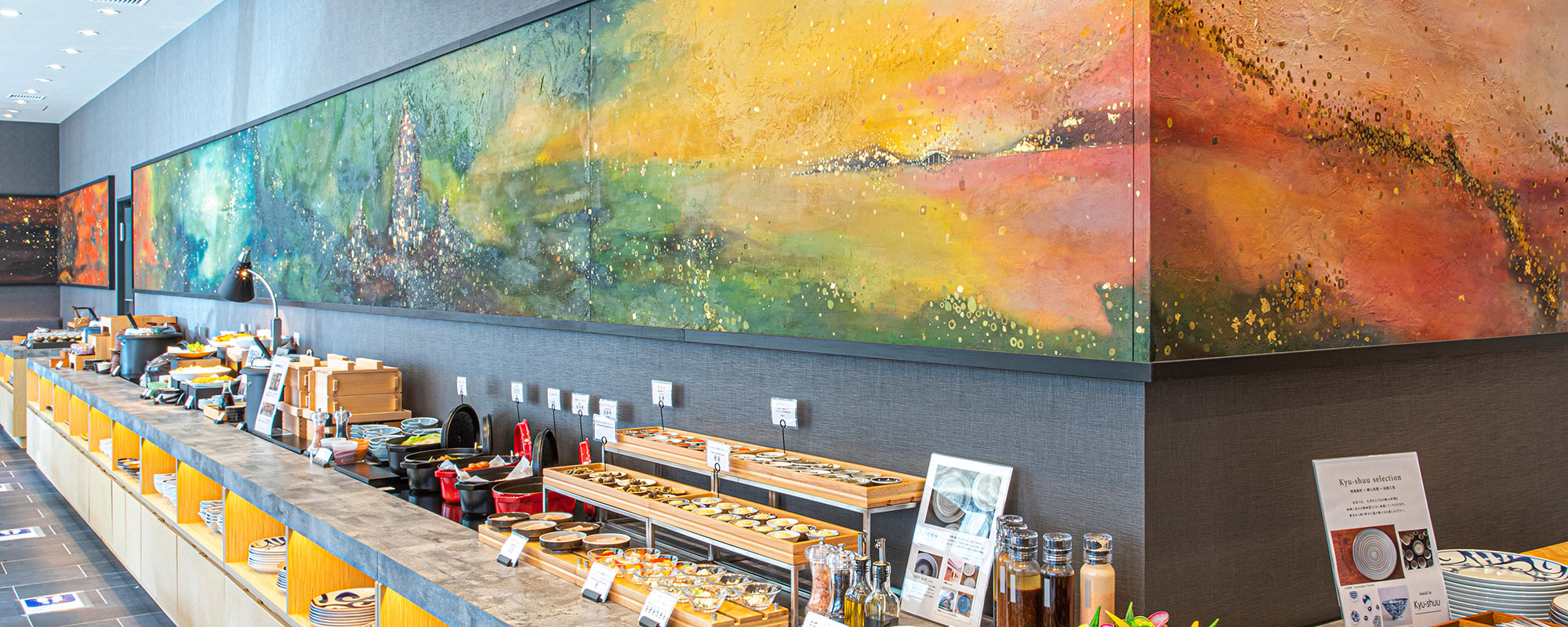 BREAKFAST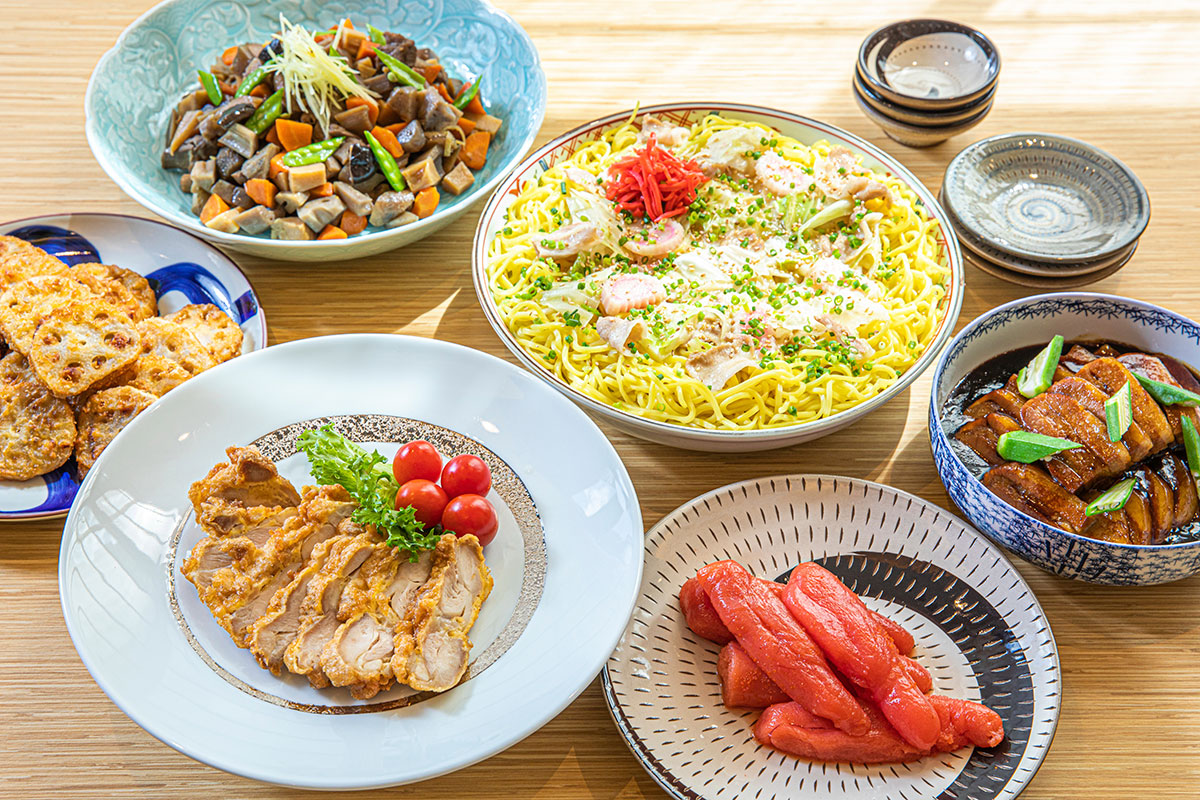 meal format

Buffet
Business Hours

06:30 〜10:00 (09:30 L.O.)
料金

Breakfast tickets are sold at the front desk.
*Adults 1,650 yen (tax included) / Elementary school students 990 yen (tax included) / Preschoolers free
内容

Our restaurant invites you to indulge Breakfast Buffet with unlimited servings of Hakata representative dishes Mizutaki and Mentaiko,traditional Kyushu dishes such as Chicken nanban, Kakuni, Satsumaage and almost 70 kinds of other specialties.Including B-class gourmet dish "Yaki ramen" born from the street culture of Nakasu.We also serve American style breakfast.
For a more delightful experience in Hakata, the "City of Food",we invite you to enjoy it more further with the sense of taste but also with the sense of sight, by using our ceramic table ware "Koishiwara ware", "Hasami ware" and "Arita ware", that represent Kyushu.
*Please note that, Breakfast content is subject of change depending on the season.