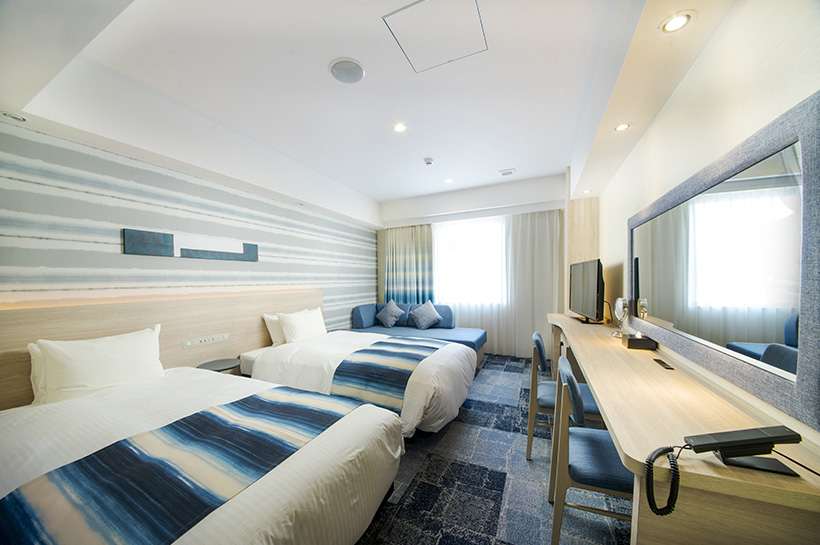 Indigo
Indigo Blue is a refreshing and fascinating Okinawan color resembling the clear sky, blue caves, the deep blue sea, and cobalt blue Ryukyu glass. Enjoy an extraordinary space where you can surround yourself in indigo blue and refresh your mind.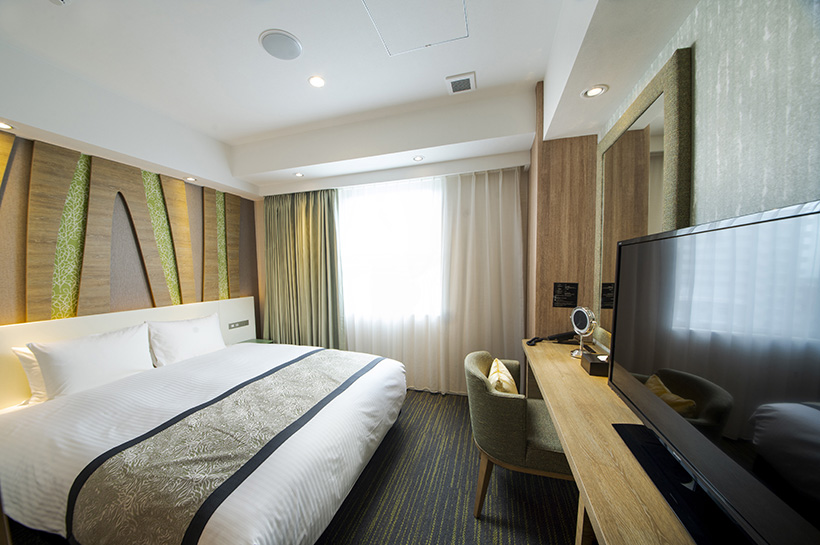 Banyan
Banyan trees are found all over Okinawa. Their dark green leaves and wide branches remind you that you are in a tropical destination. Enjoy a space that provides the same relief and kindness that the shadow of a banyan tree offers.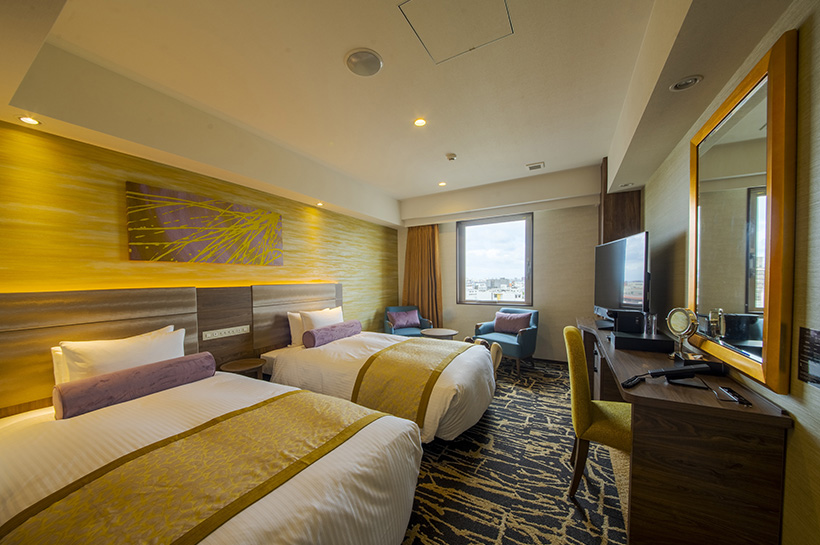 Tida
A special room on the top floor. In island dialect, "Tida" means sun. Enjoy a luxurious and large space resembling a tropical resort under the sun.
Classic yet modern, our Soko Rooms are inspired by traditional warehouses in Otaru.